OATLY
How do you make people realize they can
find oatly outside of the dairy aisle?
by creating a school of thought that questions the metaphysical nature of reality as it pertains to oatly!
Also known as: oatology!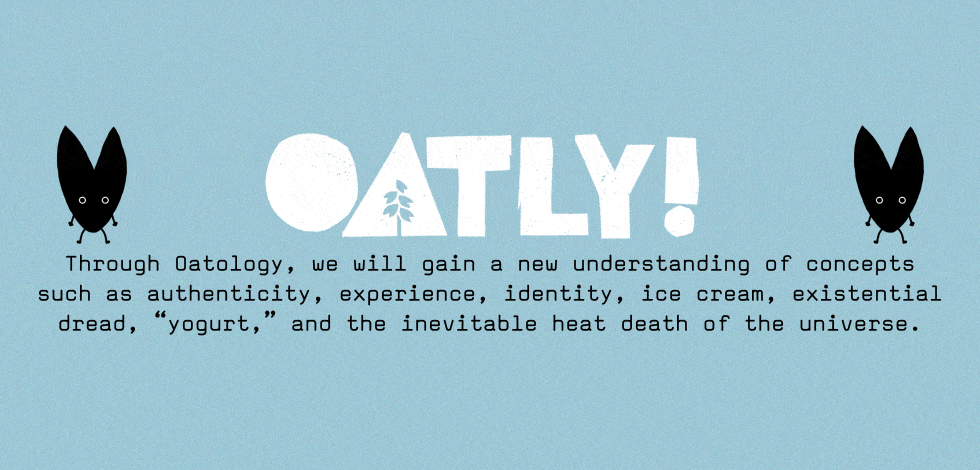 YOU SEE AN OPEN PORTAL IN THE DAIRY AISLE and THINK "Hmm, I WONDER WHERE THAT GOES."
YOU FIND YOUR ANSWER WHEN YOU STUMBLE ACROSS WHERE THE PORTAL LETS OUT in places throughout the store that have new oatly! products.
LIMITED EDITION MERCH: the magic oat ball
HAVE AN EXISTENTIAL QUESTION? CURIOUS ABOUT
THE NATURE OF OUR REALITY? WANT to know if your favorite flavor of oatgurt is in stock?
Ask the magic oat ball.
CW: PART-TIME oatologist + full-time enthusiast MICHAEL SHEA
AD: plant-based "milk" alternative ETHAN MCKAy